Mobile Ladder Stand & Platforms (Moving ladder with platform)
Escalators with platforms are manufactured and conformed to the European Directive (General Product Safety Directive (2001/95/EC), included in standards EN 131-1: 2007; EN 131-2: 2007; EN 131-3: 2007 and EN 131-7: 2007.
The conformity of the product was confirmed by the company SGS Belgrade, with a certificate of conformity of the product with the necessary standards. (No. RS 0629/19)
Mobile ladder with platform is intended for general and universal use and safe work at height. They are intended for use in warehouses (for easy access and better inspection), for performing all internal works, but also for everyday use. The ladder is also suitable for workshops and factories. The frame of the escalator with the platform is made of steel treated with electro-galvanization, galvanized. In this way, long-term use is ensured and the possibility of damage is reduced. In addition to improving the mechanical properties, a better visual effect is also provided. The platform and stairs are also made of steel, they have anti-slip ribs. They are designed to have a protective frame on all sides of the workspace. The construction itself ensures safe climbing and descending. The ladder is moved using solid rubber swivel wheels with a braking mechanism. All fasteners (screws and nuts) have been tested by the manufacturer for shearing and bending and meet DIN, EN and SRPS standards.
Platform escalators are available fully assembled or require assembly. The manufacturer's instructions must be followed during assembly.
The maximum load capacity of the mobile platform ladder is 150 kg, that is a maximum of one person, when calculating the total weight and body mass of each user plus the weight of their clothing and protective equipment and the weight of their tools and supplies. With every ladder you get a 10-year warranty, except for the wheels, which are part of the consumable part of the product, instructions for use and safe operation.
We have highlighted the most popular models, and since we make them to order, the ladders are prone to various changes and all of this is followed by standards for safe work and handling.
Dimensions (H, W, D): 2000/3000 x 900/600
Tread depth 110 mm
Number of treads: 9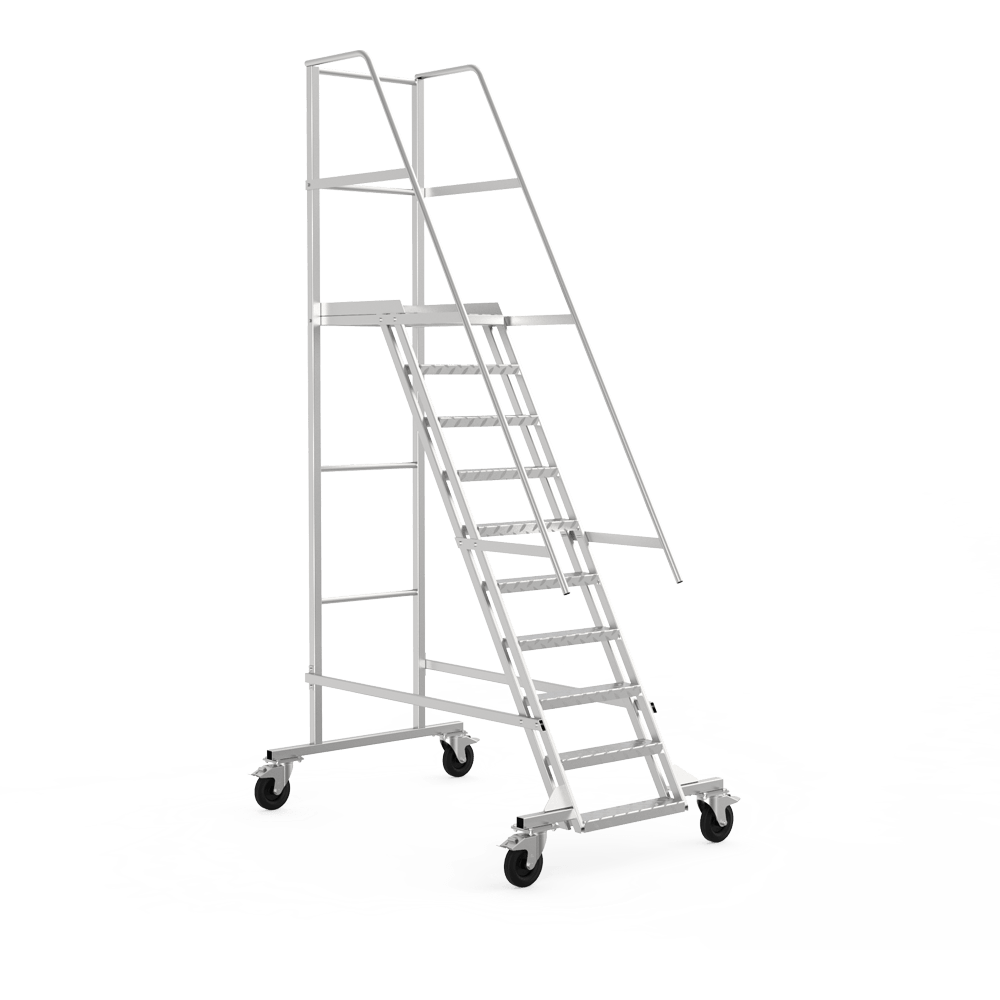 Dimensions (H, W, D): 3000/4000 x 900/600
Tread depth 110 mm
Number of treads: 14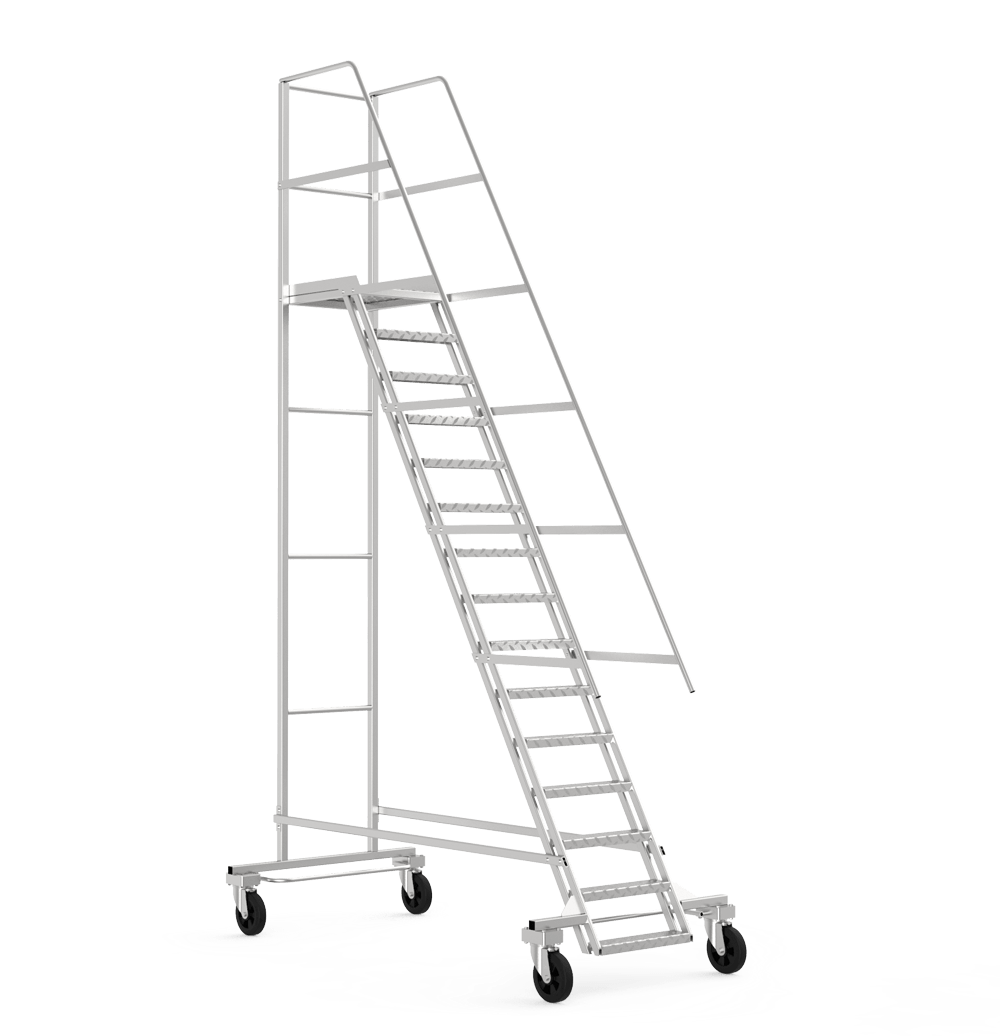 Dimensions (H, W, D): 800 x 900/600
Tread depth 110 mm
Number of treads: 3
Dimensions (H, W, D): 1200/2200 x 900/600
Tread depth 110 mm
Number of treads: 5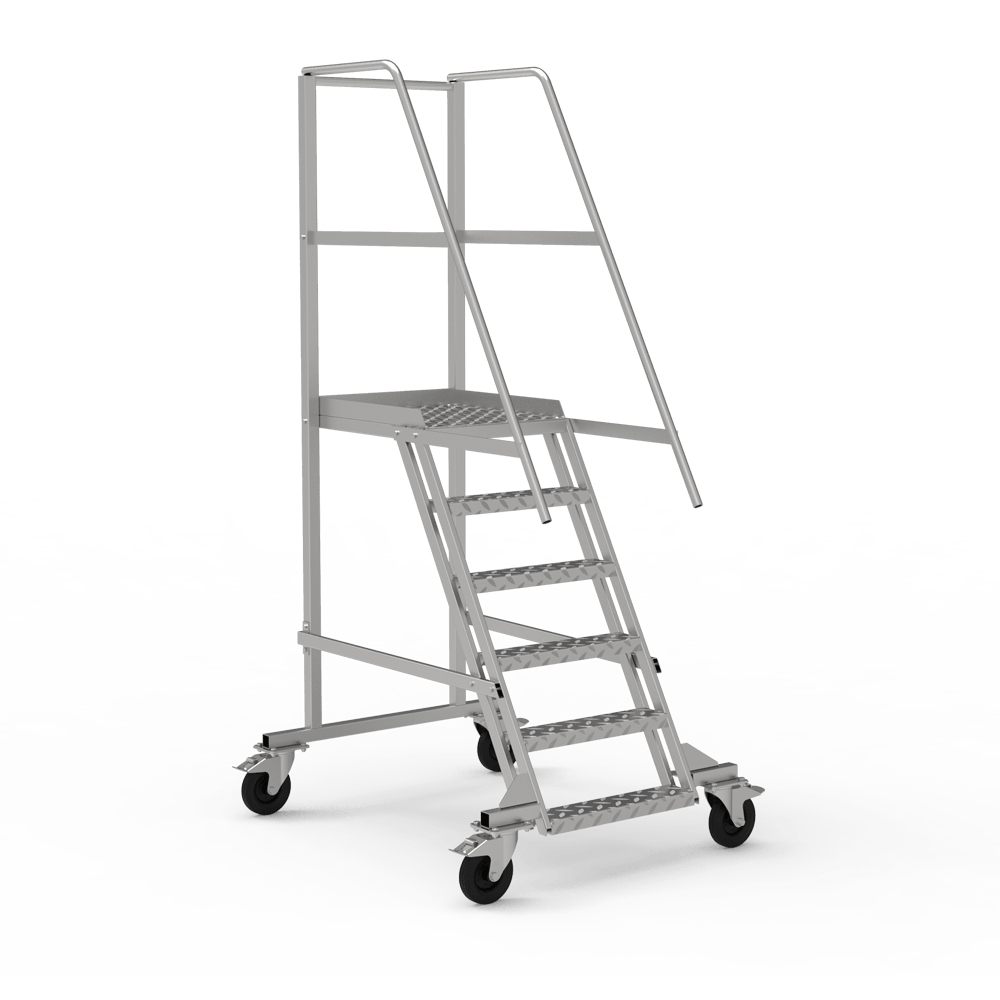 Proizvodi po porudžbini
Products according to the needs and requirements of customers. In order to obtain the perfect product, all our products are made according to your needs. On our internet presentation you will find pictures and examples of the products we have produced, and upon your request we will provide you with an offer and a product according to your measurements, load capacity, purpose, with various accessories and more.
XLC TROLA - PLATFORMA
Adapted for the transport of heavy loads.
It can be used individually or in a train system.
In the standard offer, the load capacity of the platform is up to 1000 kg, evenly distributed load. Intended for use with euro and all industrial pallets.
1225 x 825 mm (XLC – EURO)
1225 x 1025 mm (XLC – STANDARD)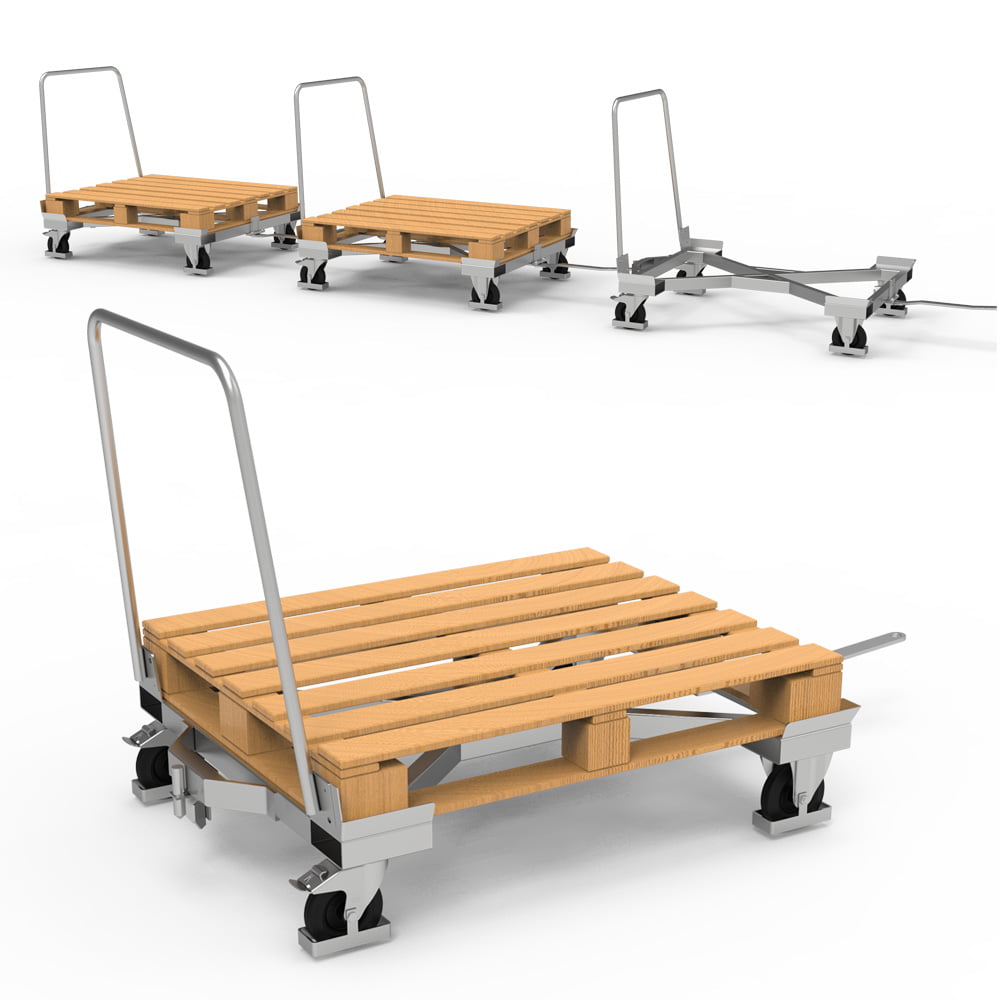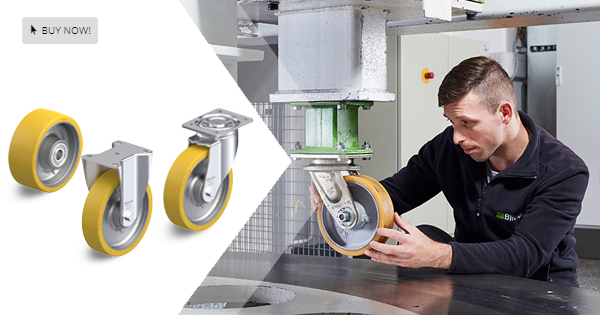 INTELIGENTNA REŠENJA MOBILNOSTI
Industrial wheels – with rubber coating
Industrial wheels – with polyurethane coating
Industrial wheels – plastic
Institutional wheels
Wheels for non-furniture
Small and medium load wheels
Heavy duty wheels