In the catalog are some of the points from our standard offer.
By order we build and sell a large number of different points, small carrying points, high capacity wheels, industrial wheels, container wheels, stainless steel wheels, temperature resistors and others.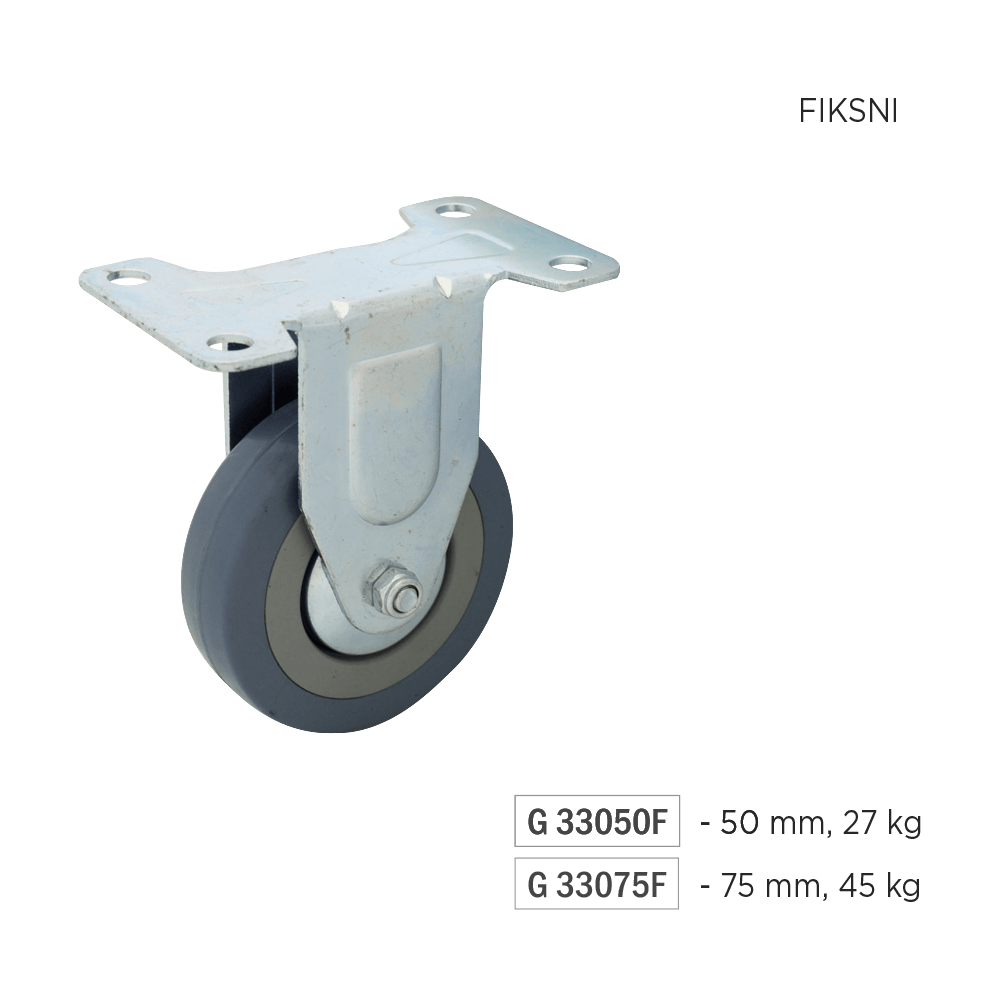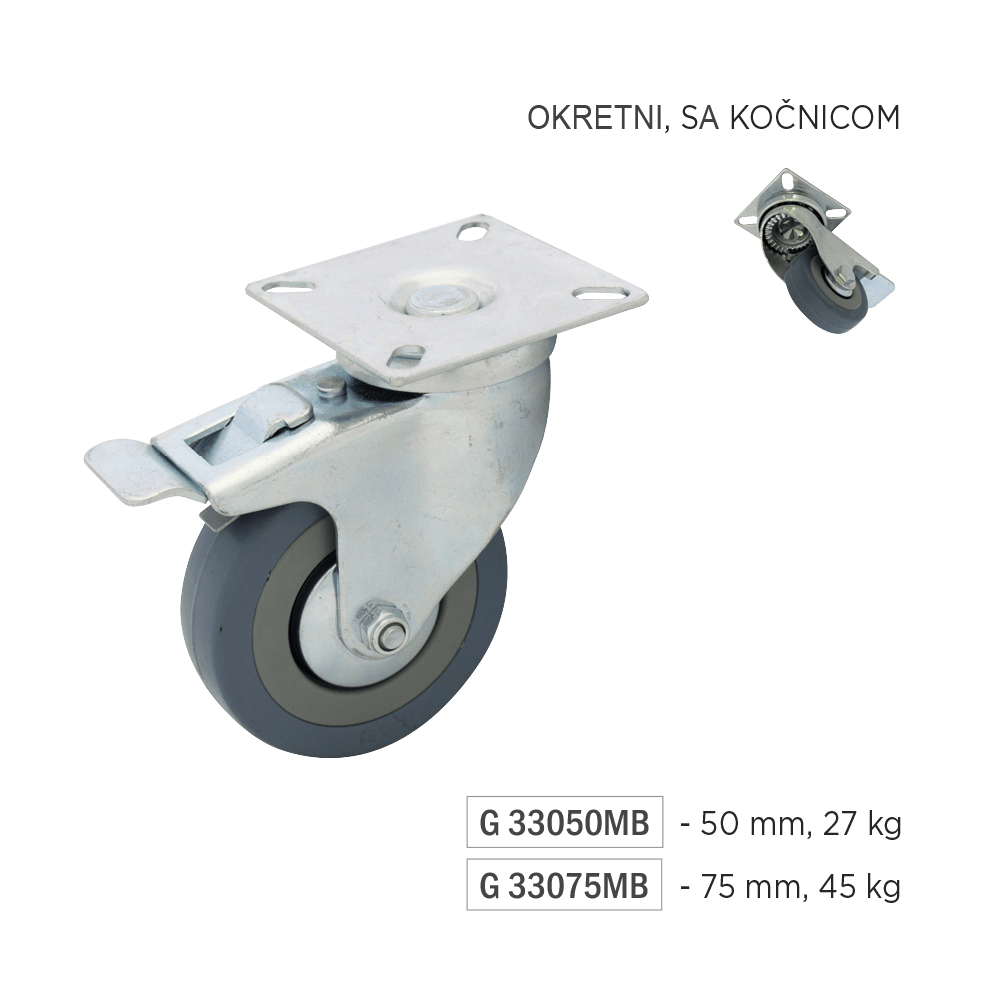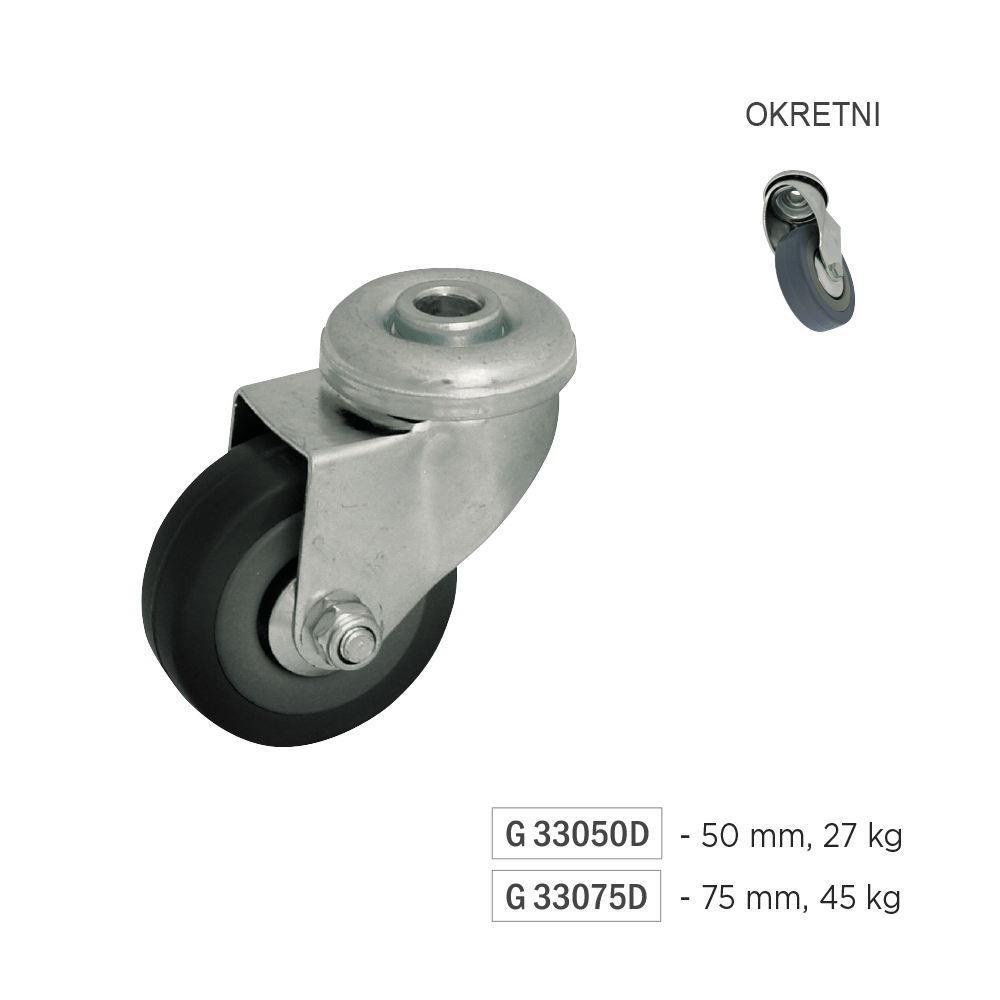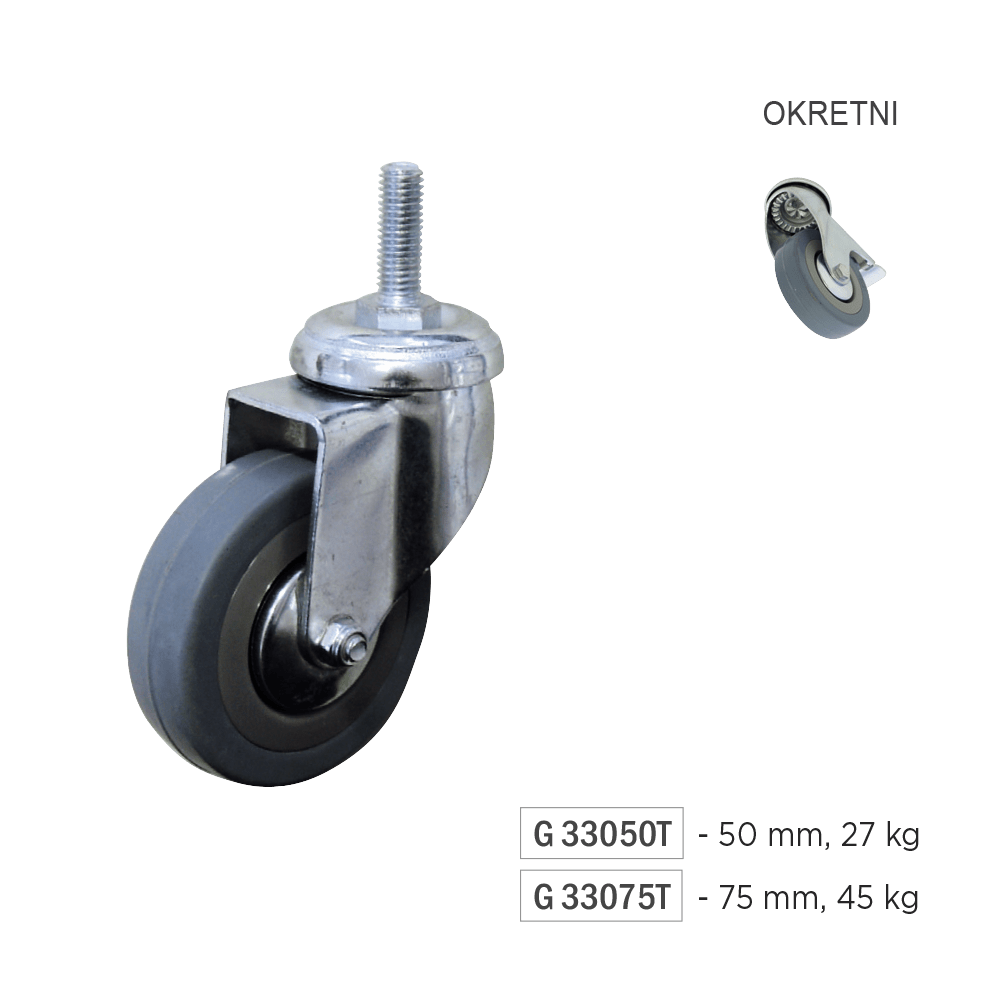 Transportni točak G33 MBT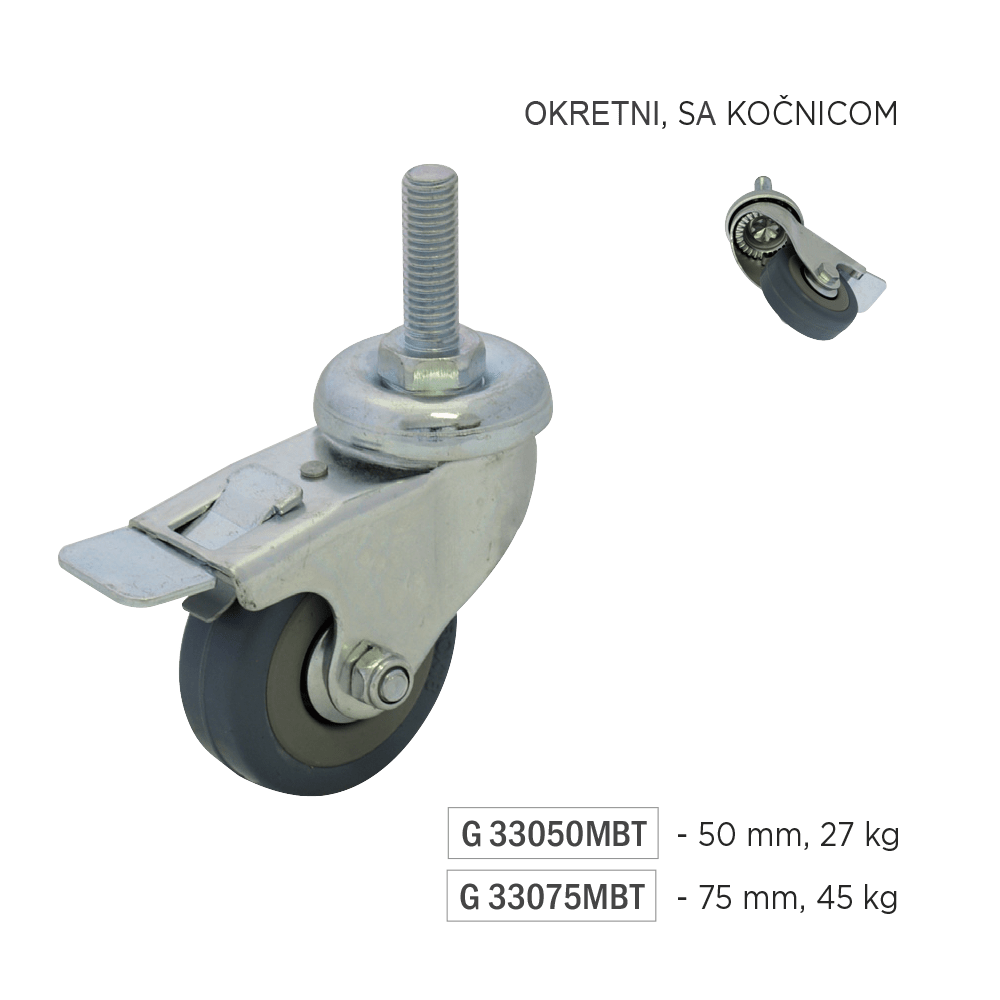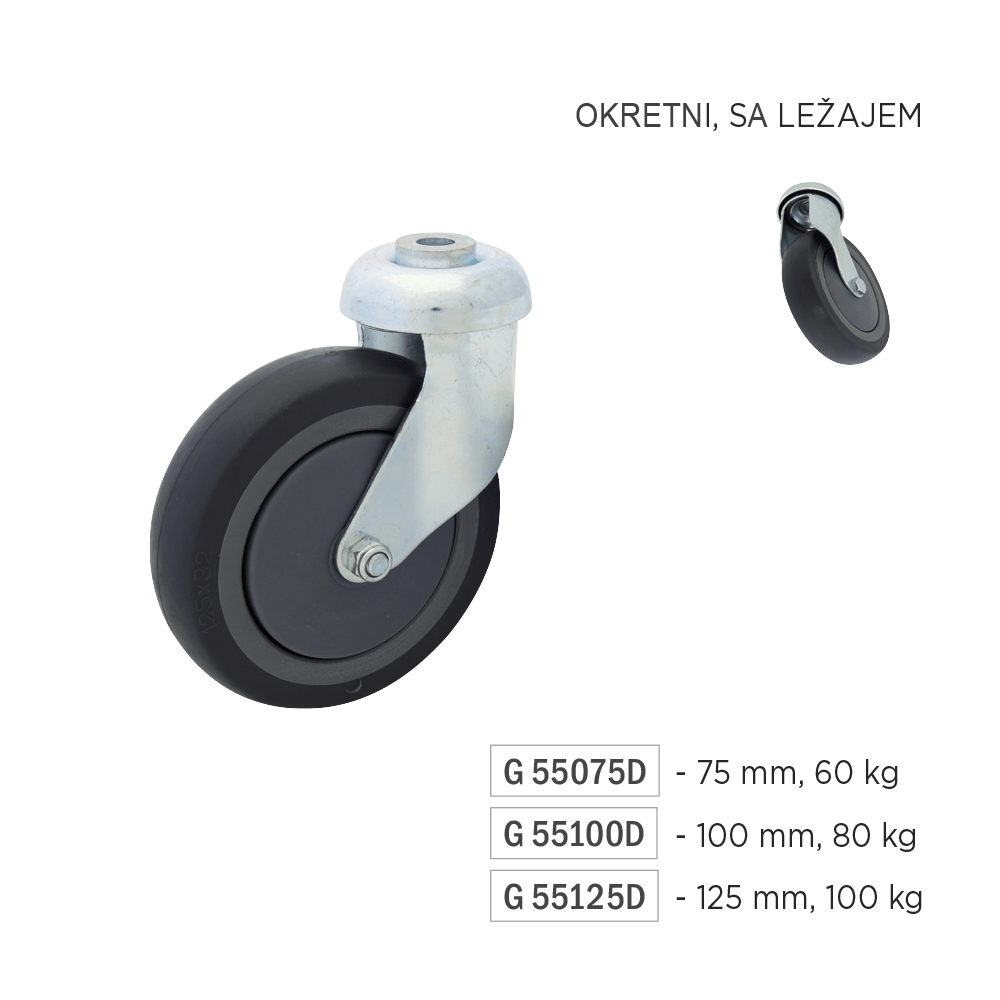 Transportni točak G56 FTPR
Transportni točak G56 BTPR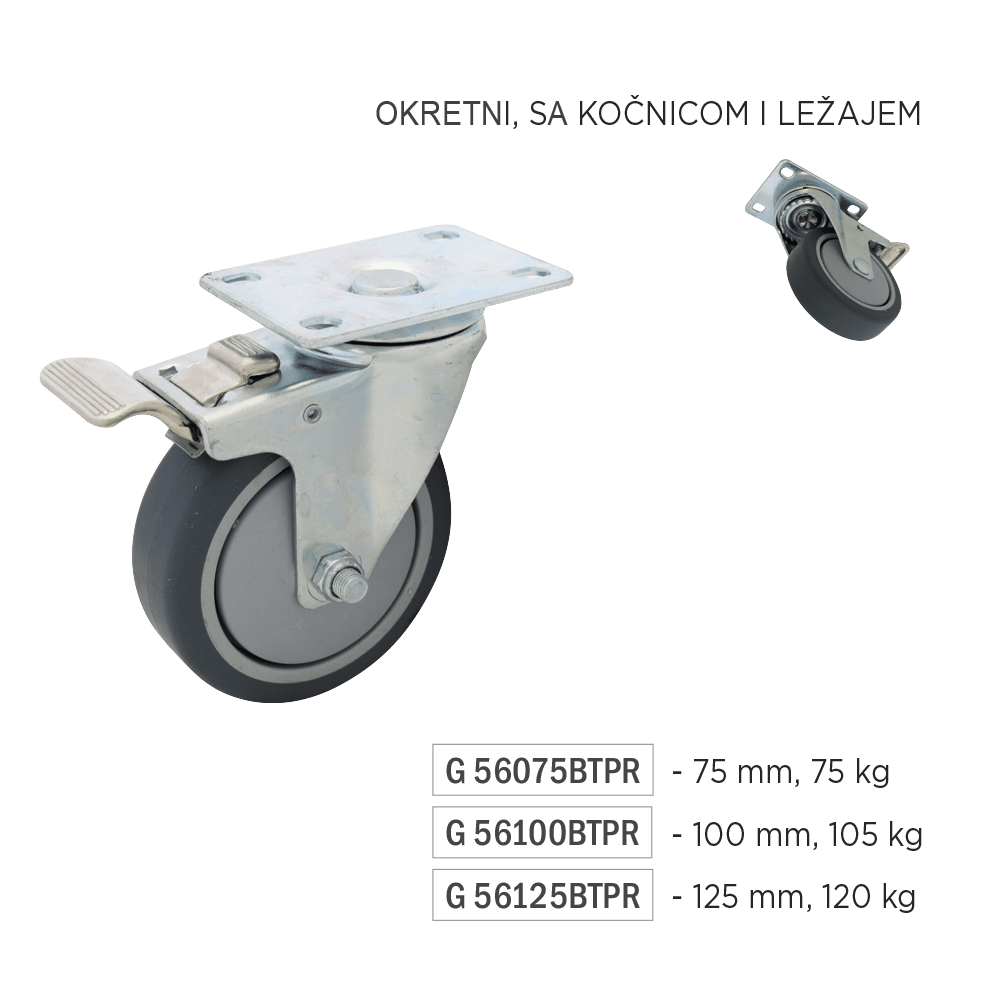 Transportni točak G56 TPR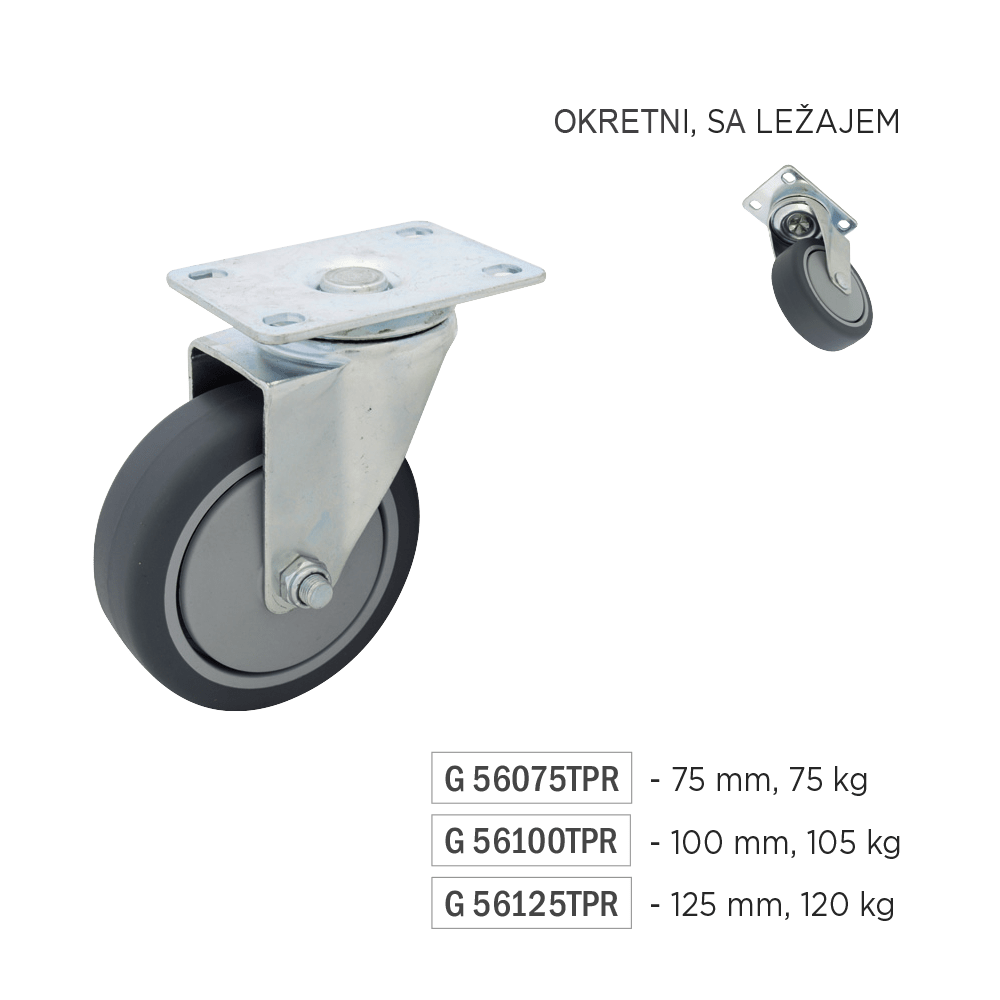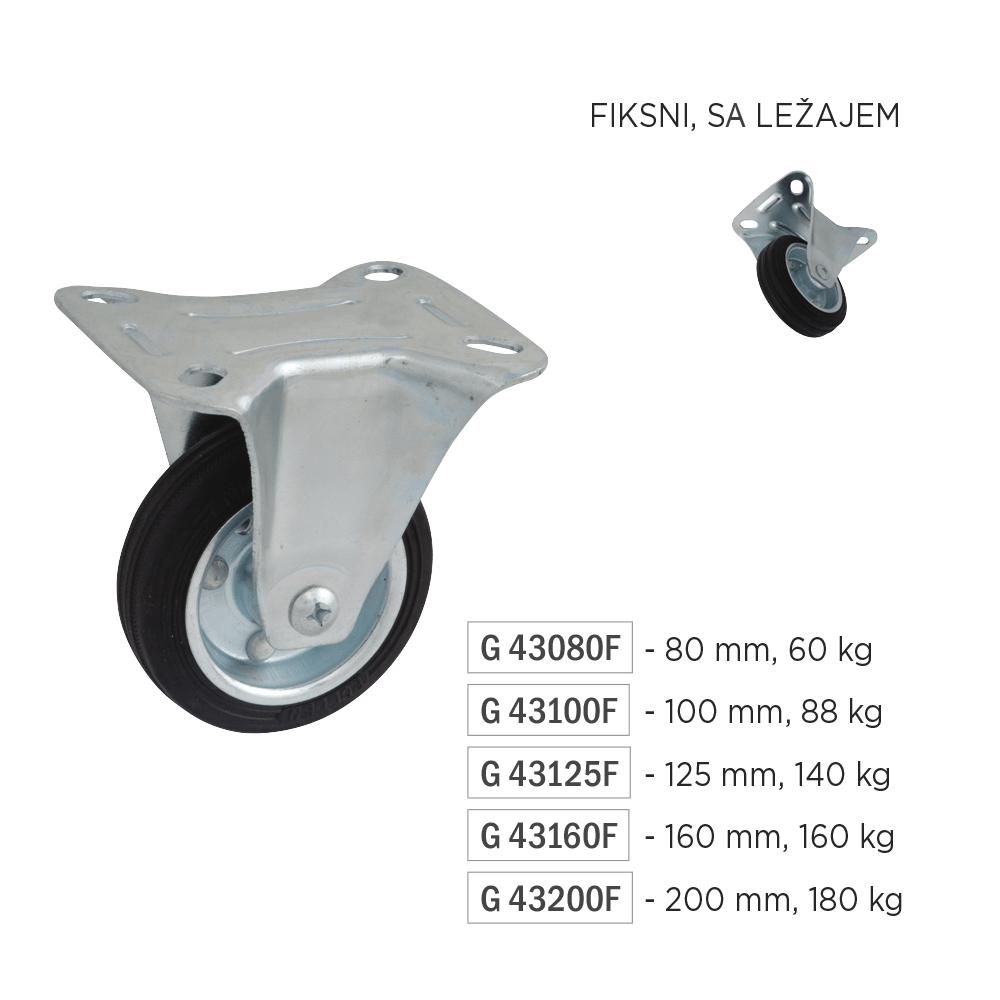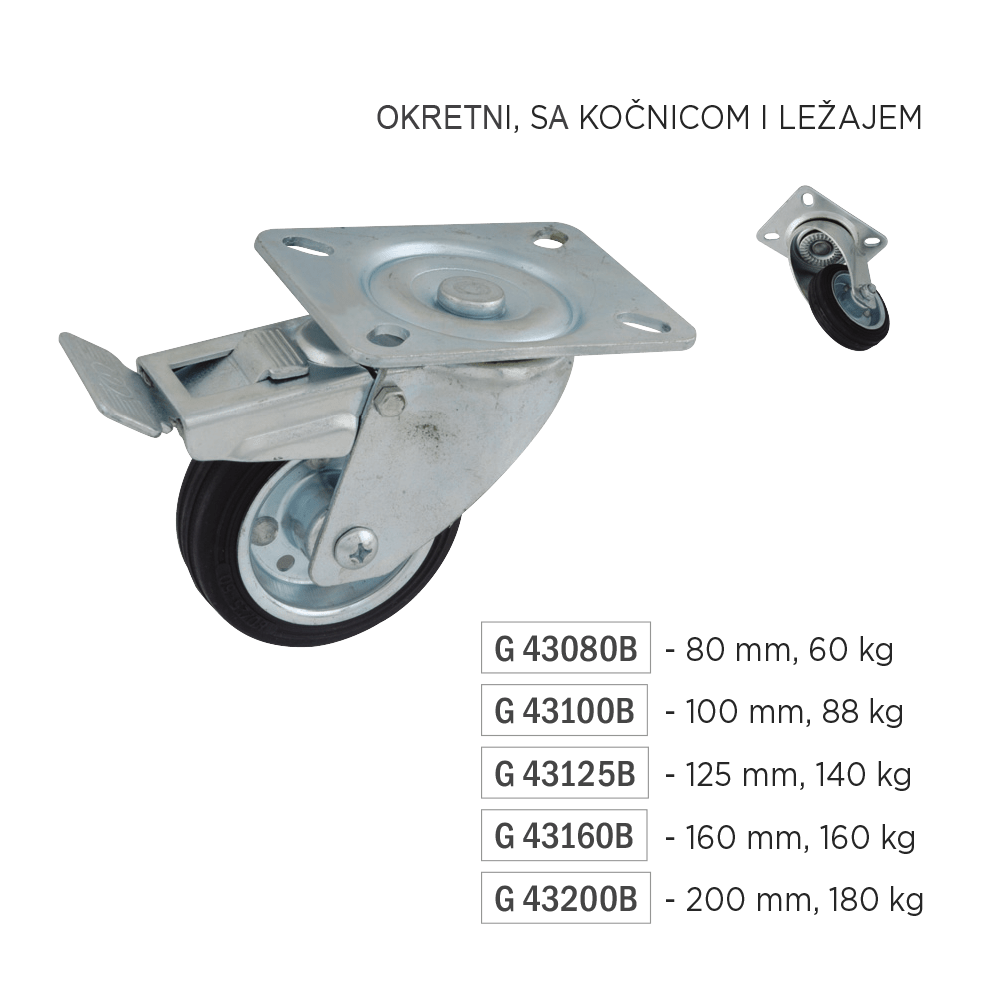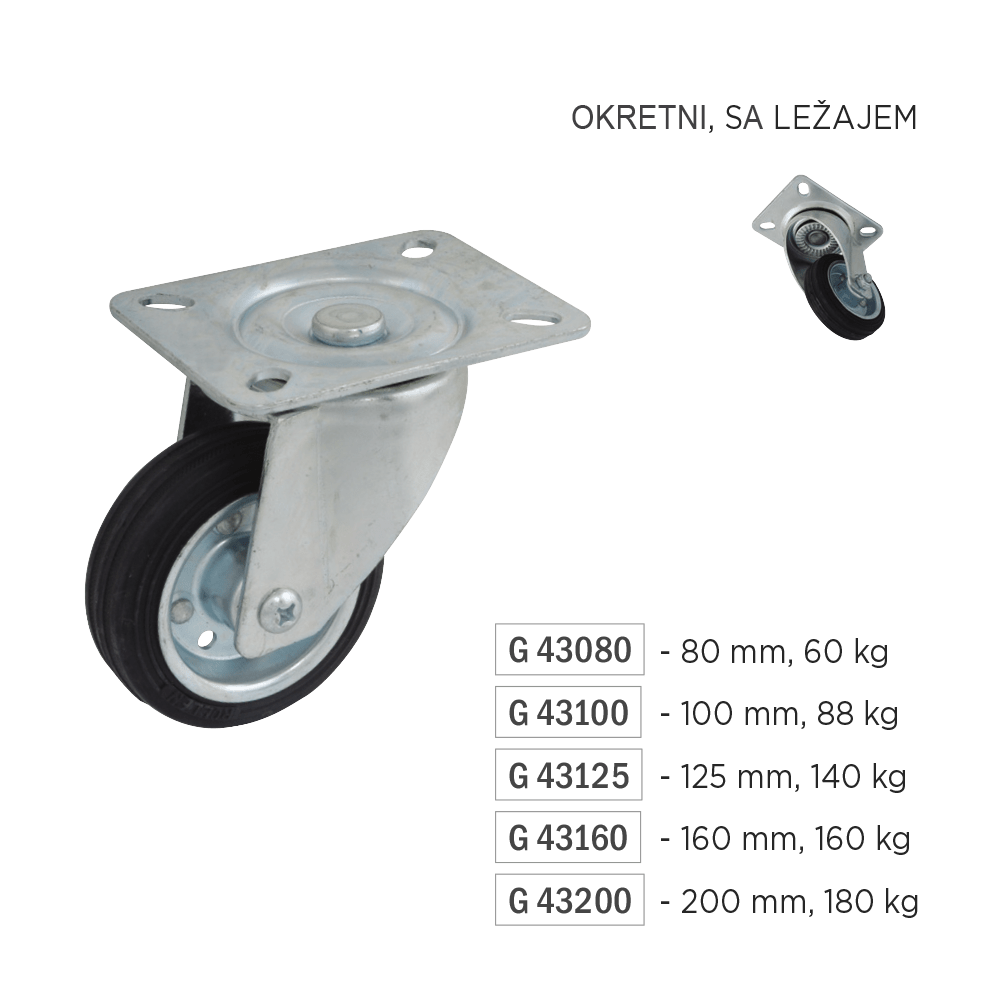 Transportni točak G56 TBT PR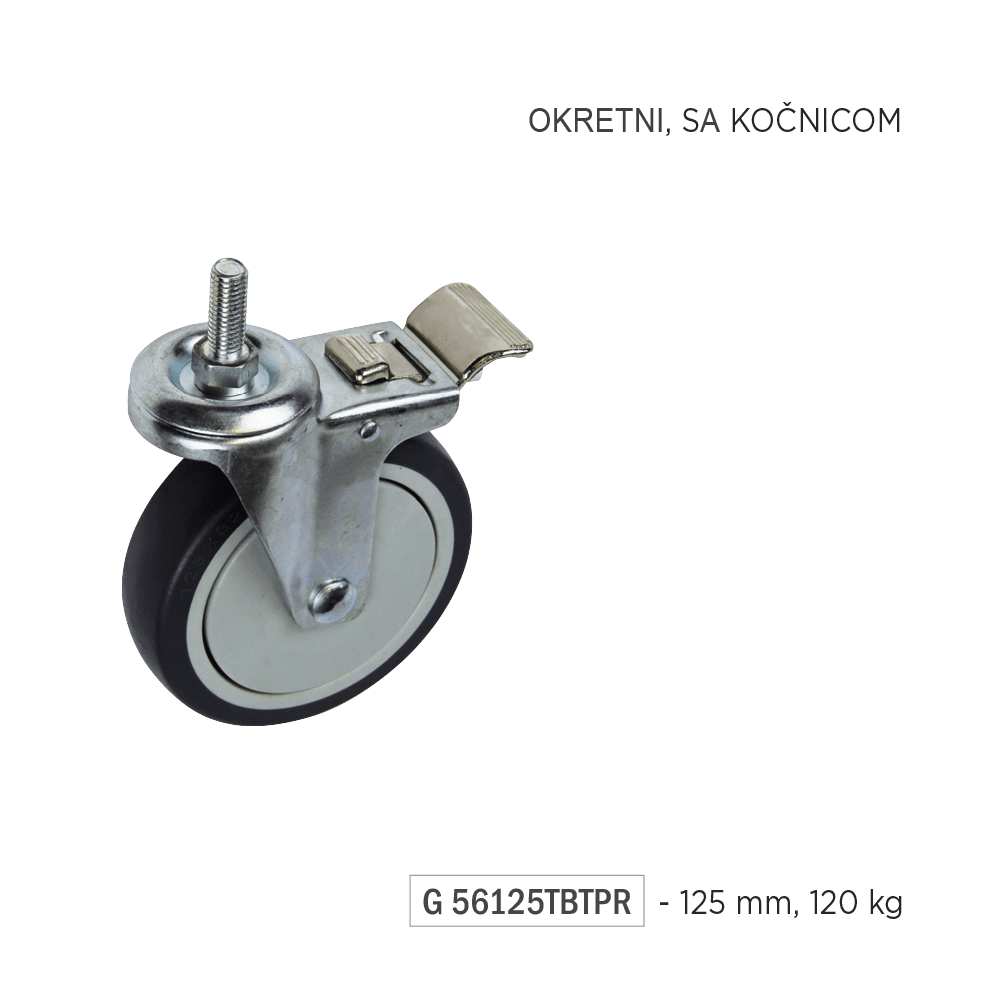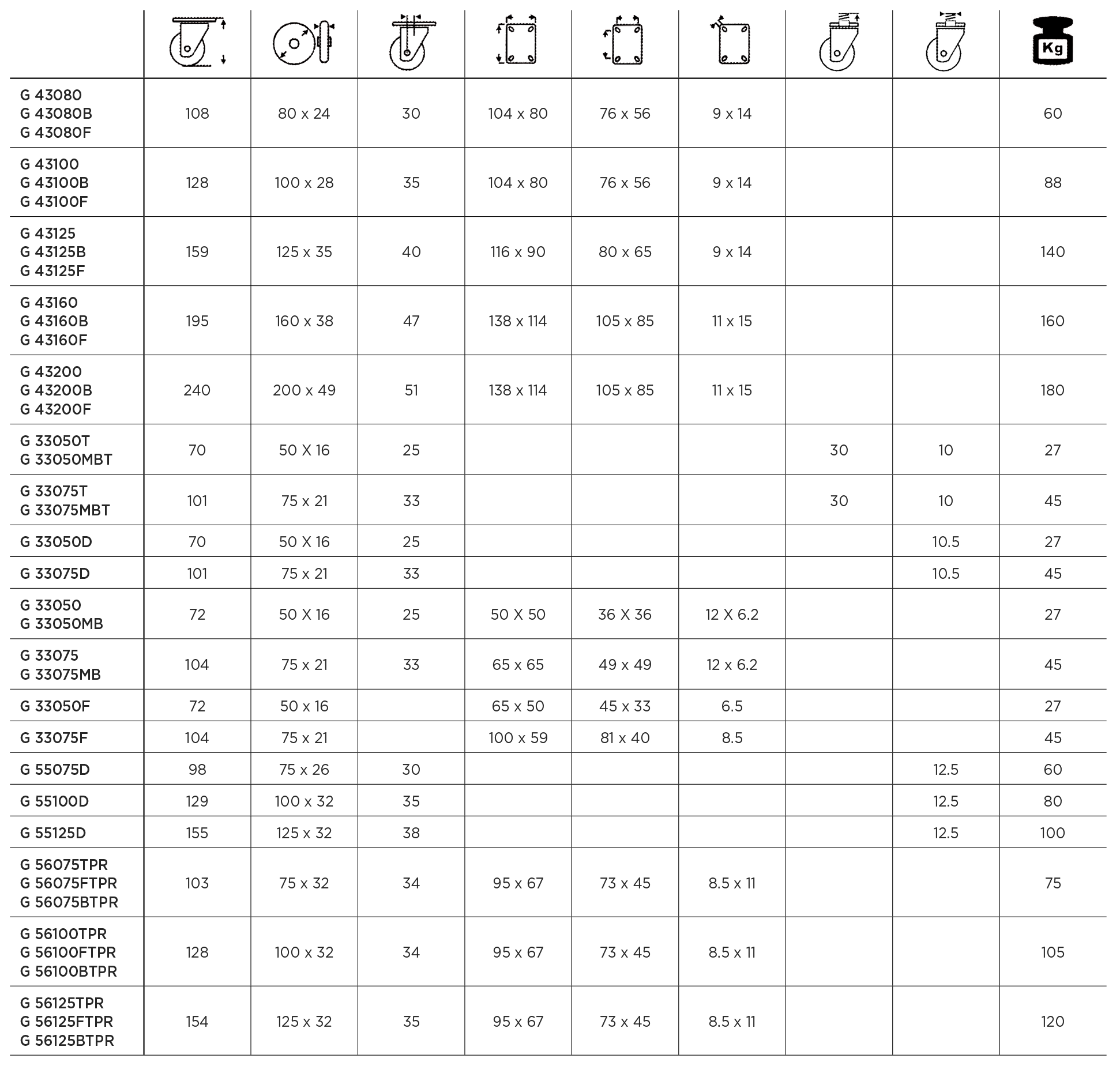 The quality of our products
When it comes to our products, our many years of experience in this field, as well as constant adaptation to new trends and achievements, enables us to offer truly professional service and quality solutions to our customers. Reliability, consistency and stability are basic characteristics that are covered by resources acquired by family work and investment since 1972 and cooperation with large companies through the production of various metal goods.
Experience and cooperation
The experience we have gained during the many years of cooperation with many companies enables us to establish understanding and cooperation on mutual satisfaction. Some of the clients are Pestan, Hutchinson, Grundfos, Mei Ta, Bambi AD, Polimark, Unisol Group, Ball Packaging, Modine, Eaton, Luvata, Gorenje Gruop, Tondach, Potisje Kanjiža, Autokomerc, Gebrüder Weiss, Minor, Galeb Group, Orbico, Avexcor and many other satisfied customers (
reference
).
Avito Comp. LTD d.o.o. | Sremska 26b, 22320 Inđija | Tel +381 63 505008 | e-mail: office@avito.rs | www.avito.rs